Well folks, Swansea is getting another dose of Trail Love, courtesy of Kona Bikes!
On Saturday, April 27th, we will be teaming up and working the dirt on gravy train, and a couple other spots on Mt. Swansea.  Trail work runs from 11am till about 2pm, followed by Tacos and Beer, courtesy of Kona Bikes, and your local Kona dealer – Elemental Cycle.  Afterwards, there will be party laps upon party laps, with some seriously sick demo steeds available to take for a rip.
Dress for the weather, and wear some sturdy footwear.  Gloves are always handy as well.  If you have tools, bring them, otherwise, we will have some available.  Kids and well behaved dogs are always welcome!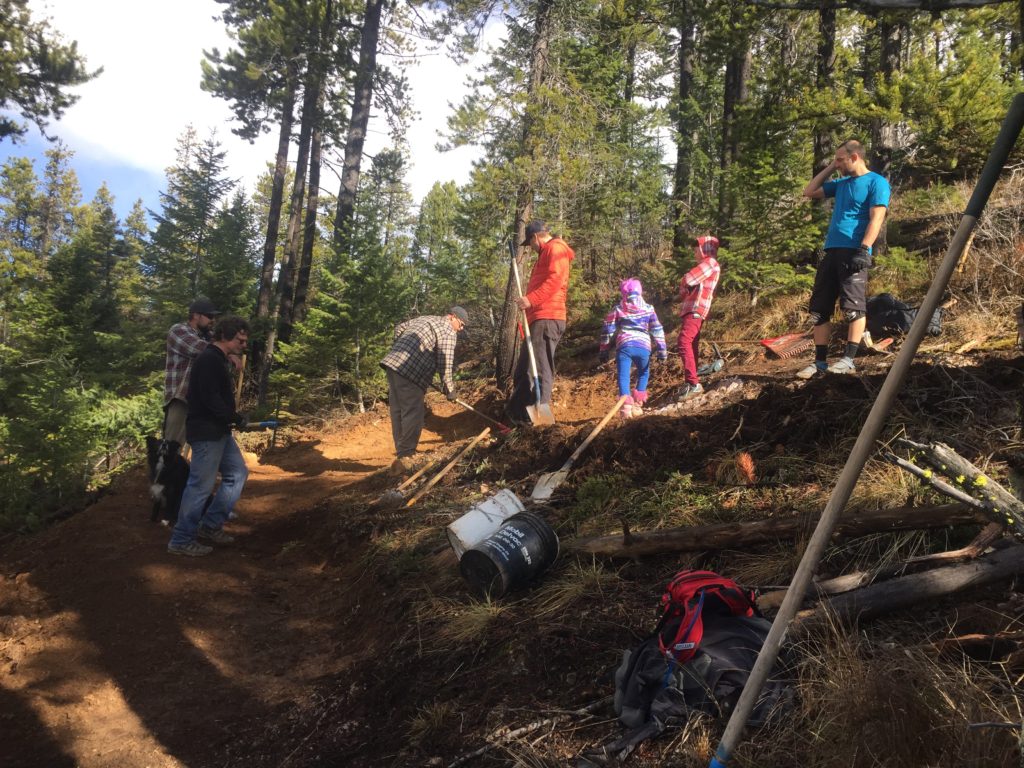 We are absolutely stoked at the turnout of the last trail day (50 diggers!), and we are hoping for even more this time.  Let's get Swansea in the best shape it has ever been in!
Massive thanks go out to all the hard working volunteers, and the awesome supporters/sponsors of our trails!
Stay tuned for details on our ongoing maintenance sessions this year – we will be aiming to hit our trails with short but sweet blasts of trail love on a regular basis during dig season – cleaning up some problem areas, filling bomb holes, and pruning some bar snaggers.