As some of you may be aware, there is currently a land exchange application in progress for some lands which encompass the south easterly portion of the Juniper trails.  Unfortunately, the CVCS was not identified as a stakeholder in the consultation process, and very little information has been made available to us, or the general public.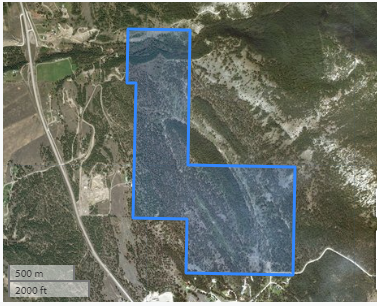 The Juniper Trails consist of a network of unsanctioned trails, which are heavily used by numerous user groups throughout the year, and form a valuable recreational resource for the Columbia Valley.  The majority of these trails are located on Crown Land, and the south-eastern portion of these trails will be affected by the proposed land exchange.  The application details are as follows:
"Ministry of Transportation and Infrastructure from the Southern Interior Region has applied to the Ministry of Forests, Lands, Natural Resource Operations and Rural Development (FLNRORD), Kootenay Boundary Region, for a Land Exchange for Indian Reserve Lands purposes situated on Provincial Crown land located at District Lot 5353, except parts included in Plans 2945, 4063, 4062 and 4394 as well as Sublot 100, District Lot 4596, Plan X32."
Details on the application, and public comment submissions can be made here: https://comment.nrs.gov.bc.ca/applications?id=5deffb4d24e1cc0021629f00#details
Comments may also be emailed to: [email protected] (Quote application #4406032)
Please note, the deadline to submit comments is January 31, 2020.