It's back, and it's bigger then ever – say hello to Global Fat Bike Weekend!
3 Days/3 Rides/1 Awesome Dinner!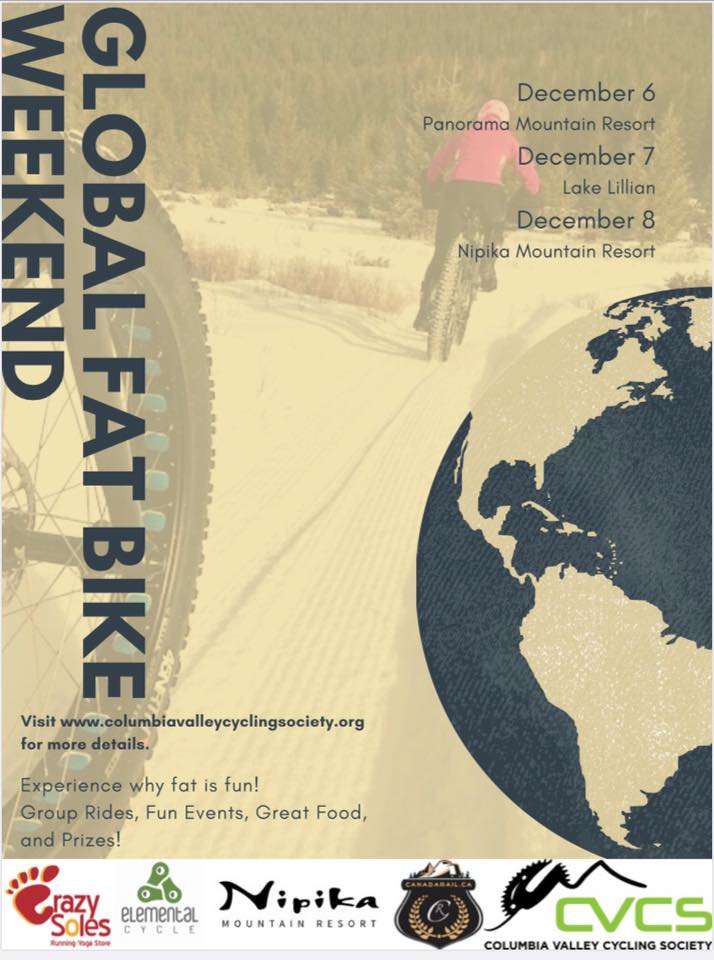 Schedule is as follows:
Friday Dec 6
6:00pm group ride from Greywolf Golf Course. Dinner provided bring your own drinks- Sponsored by Canada Rail Vacations
Saturday Dec 7
12:00 noon group ride at Lake Lillian followed by the annual DERBY!!! Sponsors – Crazy Soles and Elemental Cycle
Sunday Dec 8
11:00am group ride at Nipika Mountain Resort
Grand opening of the new adaptive/fat bike trails. Sponsor – Nipika Mountain Resort
Have more questions? Just fire us a note!